Catholic men from around the Diocese of Scranton are invited to the eighth annual "Be A Catholic Man Conference" on Saturday, Oct. 7, 2023, at Holy Redeemer High School.
The daylong conference will begin at 8 a.m. and run until 3 p.m.
All men are encouraged to join together in fortitude and strength in professing our Catholic Faith. As the world becomes increasingly hostile to Catholic teaching, Saint Polycarp reminds us to "Follow the example of the Lord, being firm and unchangeable in the Faith." Furthermore, Saint Paul advises us to "Put on the whole armor of God, that you may be able to resist on the evil day, having done everything, to hold your ground."
The Most Rev. Joseph C. Bambera, Bishop of Scranton, will celebrate Mass at 1:45 p.m. before the conference officially closes. There will also be opportunities for the Sacrament of Reconciliation as well as Eucharistic Adoration/Benediction.
The conference will feature a dynamic line-up of speakers. They include Mark Houck, Fr. John Anthony Boughton, C.F.R., and Sam Blair.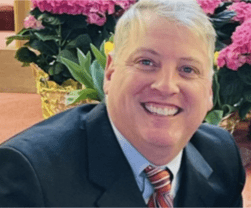 Mark Houck is founder and president of The King's Men, a non-profit men's ministry that promotes authentic masculinity, fatherhood and beloved sonship. He is a former college football All-American, high school teacher, coach and counselor turned activist, radio host, evangelist and motivational pro-life speaker. In September 2022, Mark, his wife, Ryan-Marie, and seven young children made international news with an FBI invasion of their home. Mark was falsely charged with felony violations for defending his 12-year-old son from an aggressive abortion escort. Mark was acquitted on all charges.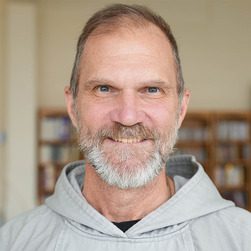 Father John Anthony Boughton, C.F.R., of the Franciscan Friars of the Renewal is currently stationed in the Bronx, serving as the Vicar General of the CFRs. Through a life of prayer, fraternity, apostolate, penance, and wholehearted living of the gospel, they work in service of the poor and evangelization, sharing the rich treasures of the Catholic faith by the prophetic witness of their lives. Father Boughton is a native of Dallas, Texas. A graduate of the Virginia Military Institute, he was commissioned in the U.S. Naval Reserve, worked as a sales representative, and was vice president and director of operations for St. David's Relief Foundation in Bosnia and Herzegovina 1992-95.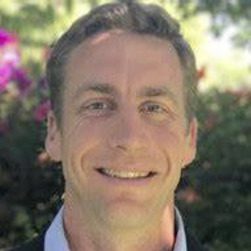 Sam Blair is a passionate cradle Catholic and a former Navy SEAL Officer with experience leading elite teams around the globe. He taught Leadership and Ethics at the United States Naval Academy and helped screen, select, and train over 90 new future SEAL Officers. Before transitioning from active duty, Sam was a SkillBridge Fellow at Squadra Ventures, a venture capital firm in Baltimore, Md. Sam is passionate about leveraging his unique skills sets and hard-earned leadership experiences to help corporate leaders, portfolio companies and corporations build robust cultures, clarity of purpose and a relentless focus on execution.
To attend the Catholic Men's Conference, please register either online at www.BeACatholicMan.com, or by mail to: "Be a Catholic Man, Inc.", P.O Box # 669, Wyalusing, Pa. 18853. Include your name, address, email & parish with your check payable to "Be a Catholic Man, Inc." with "Men's Conference" on the memo line.
Cost is $40 (Early Bird $30 until Sept. 8, 2023), Students $15, Priests/Deacons FREE.
For more information, contact Mike Kilmer at (570) 721-0872 or [email protected].